PERIAPSIS
Updated: 05-11-2015 12:55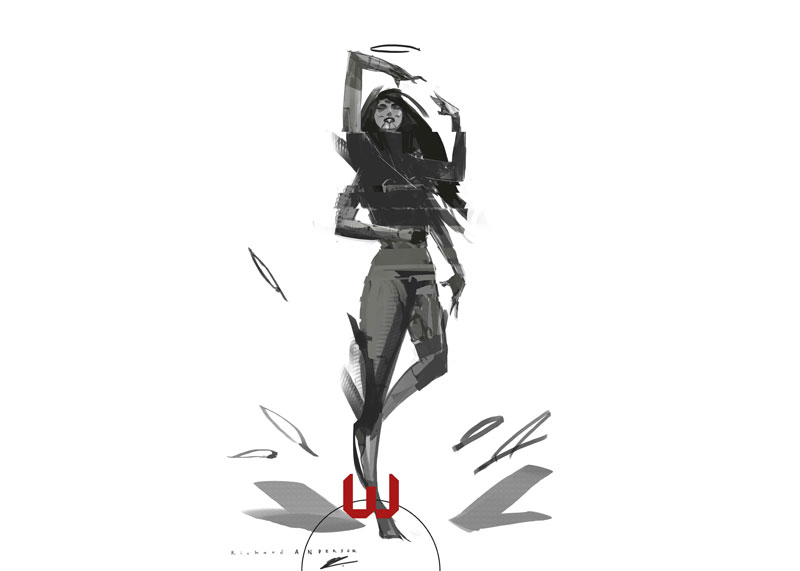 Based on a concept - story by Kyriakos Bournas, the artists of the project build an apocalyptical dystopia, a world on the brink of angelic fall.
Through a imaginative light, an allegorical narrative is created that identifies with the present times.
A script which invites the viewer to discover through a number of works which have been created within the themes and research of "Periapsis" focusing on the conflict between man and the forces of the supernatural.
Beyond the raw, creative force of this project, a very important role plays the study of the production process.
A process in which research and study are inherent in its continuously evolving and ever changing nature, traits that establish it as an art form on it's own.
At the same time it leads the project to transform and progress in new and greater paths.
"...Then I saw another mighty angel coming down from heaven. He was robed in a cloud, with a rainbow above his head; his face was like the sun, and his legs were like fiery pillars…", Revelation 10:1
Visual Artists
Demosthenis Avramidis, Kondosphyris Harris, Irene Pouliassi, Kyriakos Bournas,Vasilis Angelopoulos, Giannis Vlasiadis, Giannis Vgontzas,Thanasis Blioumis,Paris Ioannou, Fotios Ballas, Raphael Kasteroydis, Foivos Kraniotakis, Nikolaos Karnabatidis, Christina Tzani, Harris, Richard Anderson, Kostas Skenteridis.

Project Organizing
Scientific Advisors: Harris Kontosphyris Thomas Zografos
Scenario/Concept Creator: Kyriakos Bournas
Team Director: Irene Pouliassi
Graphic Design: Giannis Vgontzas
Production Assistance: Anna Maria Samara Georgia Damianou Gabriel Ftelkopoulos
Exhibition dates: November 22 - 28, 2015
Opening Hours: 16:00 - 22:00
Reception date: November 22, 2015 at 19:00
Floroi Eikastikoi 

---
---
Back