Javascript must be enabled to continue!
7th Animation Marathon 2022 | EXTENDED Early Bird Registration until 12/09/22
Updated: 05-09-2022 16:17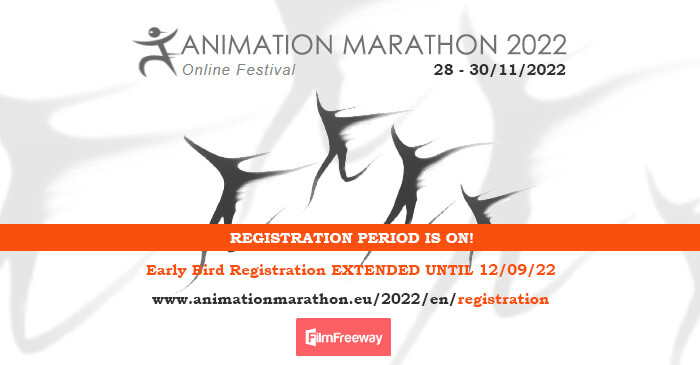 Due to the number of submissions we are receiving, we have decided to give an extension to the Early Bird Registration until 12/09/2022.
There will be no other extension to Early Bird Registration so this is your last chance!
Animation Marathon aims to become a forum of artists from Greece and abroad, related to animation and audiovisual arts in general, that will explore and expand the boundaries both in the field of animation and of various forms of visual arts.
7th Animation Marathon will take place online from 28th until 30th of November 2022.
Register online now: https://animationmarathon.eu/2022/en/registration/
---
Back