Javascript must be enabled to continue!
DREAM EATERS / Comedores de Sonhos
Warning
: Trying to access array offset on value of type null in
/home/marathon/public_html/includes/movies.inc42.php
on line
91
Warning
: Trying to access array offset on value of type null in
/home/marathon/public_html/includes/movies.inc42.php
on line
93
Warning
: Trying to access array offset on value of type null in
/home/marathon/public_html/includes/movies.inc42.php
on line
91
Warning
: Trying to access array offset on value of type null in
/home/marathon/public_html/includes/movies.inc42.php
on line
93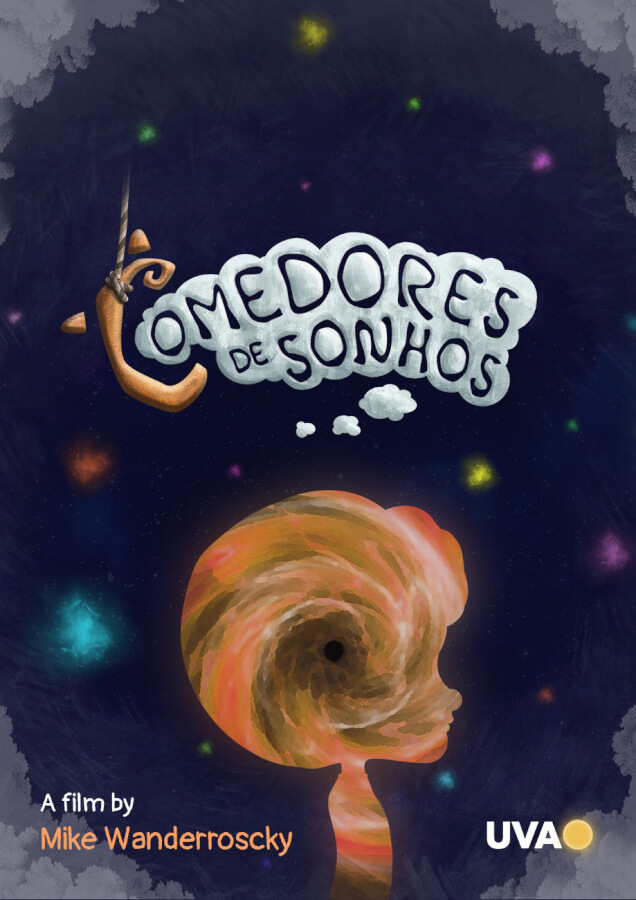 Brazil 2022
Duration: 07:44
Directed by: Mike da Silva Wanderroscky
Screenplay: Mike da Silva Wanderroscky
Animation: 2D vector animation for the intro and 3D animation for the film.
Technique: Digital Animation
Music: Original Music
Production/School: Universidade Veiga de Almeida
Dialogue language: Portuguese
Subtitles language: English
The short film tells the story of two creatures that need to eat dreams from human children. The plot unfolds with a "dream eater father"​ teaching his son the techniques to eat a dream for the first time. They go inside the children's rooms trying to make a snack but something mysterious happens and changes the future of all.
---
Back